Channel your INNER DIVA with EXTRA LENGTH Lashes that INTENSIFY your look and TRANSFORM YOUR EYES!. Every lash we carry blends Seamlessly with your Natural Lashes! All of our lashes are Cruelty-free, Lightweight, Soft made with a DURABLE BAND which ensures our lashes are REUSABLE up to 25 times so you can enjoy a luxury glam OVER and OVER!
Band: Cotton

Length: 25mm LONG
Wear Period: Up to 25 times with proper care.

Note: These are Hand Made Lashes, So each pair of lashes may have variations in design.
All orders ship within 1-3 business days.
This section is for Physical products ONLY! Allow 1 - 3 business days for processing time. Shipment will take 2 - 5 business days to arrive if you're in the USA. 10 to 30 International. Orders are not shipped or delivered on Sundays or holidays. If your address is incorrect your shipment will be delayed. If you have any inquiries about your order please contact us: Info@minkenvylashes.com Due to the nature of the item, for sanitary purposes, there are no exchanges or refunds. If you have recieved the wrong product please Contact us by email at Info@minkenvylashes.com Please take a careful look at all of our photos for each style to check you are happy with the lashes before you purchase.
Recently Viewed Products
You Recently Viewed These Products. Get Them Before They're Gone.
Customer Reviews
Write a Review
Ask a Question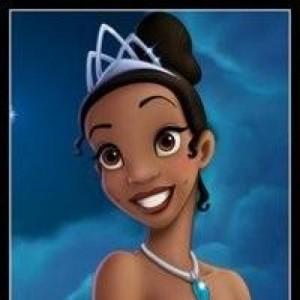 MJ
02/20/2021
Melita J.

United States
Very nice!
They were a bit much for me, but they were perfect for my daughter. She loved them! But over all the product it self was really great, no issues at all. I will purchase again, a different style until I find my fit. But I like the quality. And customer service is good also.
02/09/2021
Sierra P.

United States
Only lashes I buy
These are my absolute favorite, I don't get lashes from anywhere else. These are so cute and fluffy and as extra as I am. The only complaint is that they get costly. I wish I had more money to buy hundreds of them so I could stock up lol. Otherwise not many complaints they are perfect
01/25/2021
Jenica

United States
BEST LASHES EVER
These were my first time trying 25mm lashes & now i cant go back .. the lashes are beautiful & so fluffy
12/09/2020
Ashley J.

United States
Lashes
I was pleased with them but I like the 3D looking ones instead like princess
10/09/2020
Trichina W.

United States
Love this company would love to be an ambassador for these lashes
Everything was perfect